Bicycle rental (including cargo bikes) and bicycle repair
Do you need to rent a bicycle, including several different models of Christiania cargo bikes, or do you need reliable and professional repair of your bicycle?
We offer it all in our cozy workshop at Sølvgade 26. Rent a bike for the day or longer
Visiting Copenhagen with children or family?
Cycling is a fun, fast and easy way to get around Copenhagen! Denmark is world famous for its cycling culture, and the Danes cycle all year round in all kinds of weather. It is practical, cheap and good for both health and the climate. Visit Kgs. Have Cykler. We offer bicycle rental for every purpose and budget. We have both regular city bikes as well as good and spacious cargo bikes, including electric cargo bikes.
Kgs. Have Cykler offers rental of Christiania cargo bikes in Copenhagen. The bikes are spacious and perfect for transporting children, friends, pets, lovers or goods (up to 150 kg). For extra safety, FREE bicycle helmets are included when renting.
Minor bug fixes
You are always welcome to stop by our store, even if there are minor problems. We emphasize delivering the best customer service and are not petty. You will never be charged unless expressly agreed in advance.
maintenance
Careful maintenance of your bike can save you money in the long run. We are always happy to check your bike, make sure that the gears and chain are lubricated and that everything works as it should.
repair of electric bicycles
Having problems with an electric motor? Or your battery? Or does your speedometer not show the speed correctly? We have the necessary knowledge and expertise to handle the vast majority of these types of problems. It's always free to ask, and we take great care to provide optimal customer service.
Tire and wheel repair
Are your tires about to wear out? Are you annoyed by frequent punctures and interested in trying puncture-free tyres? Are the spokes or valves broken or has the wheel been warped? We handle all such tasks at a good price.
Bicycle mechanic in Copenhagen K – fast and efficient service
Vestibulum ante ipsum primis in faucibus orci luctus et ultrices posuere cubilia Curae; Donec velit neque, auctor sit amet aliquam vel, ullamcorper sit amet ligula. Vivamus magna justo, lacinia eget consectetur sed, convallis at tellus.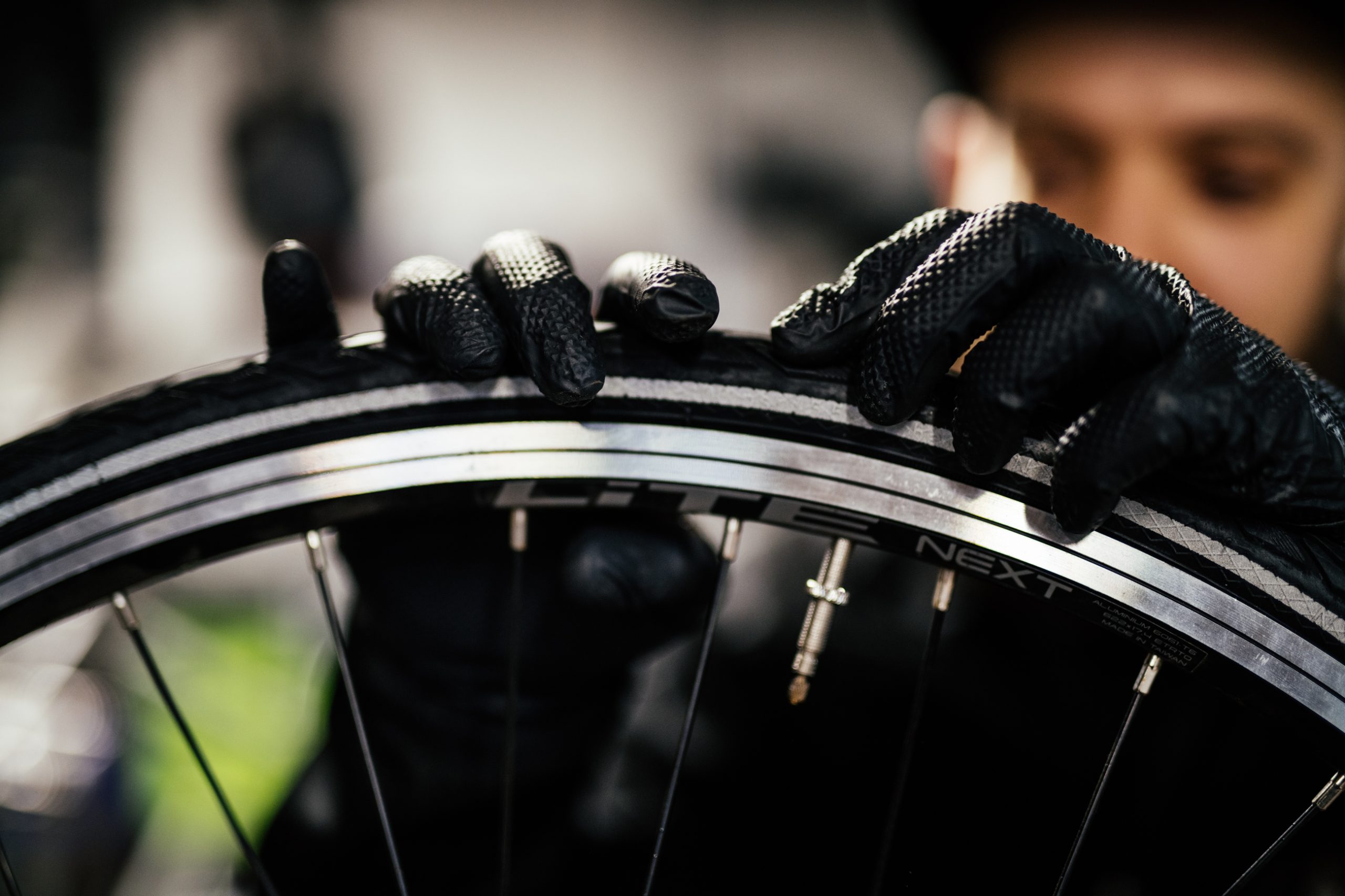 This was the second time I had to get my beloved vintage bike fixed and I am still amazed by the good service and the fair prices! When other bike shops told me my bike was too old and they couldn't get the fitting pieces (or it "wasn't worth it" – excuse me?), here it was made possible. My bike runs now perfectly again. I am genuinely thankful and will be back whenever I need help 🙂
–
Penny Pottporree
Had some break issues, which were instantly fixed. Also ordered some protection blades — they arrived the next day and were installed in half an hour after I came by. Awesome service, really recommend!
–
Lorenz Feichtinger
I decided to come here because they had 5 stars. It is not easy to have 5 stars on Google Maps. Yet, they did a wonderful job, changed my chain and my bike is running great and was ready the next day as promised. They are very friendly.
–
We carry out all repairs at a reasonable price and offer a large selection of quality bikes for hire. Regardless of whether you just need a bike for a few hours or over a longer period, we are ready with a good offer for you.
Do you need a bike repair?
Vivamus magna justo, lacinia eget consectetur sed, convallis at tellus. Proin eget tortor risus. Lorem ipsum dolor sit amet, consectetur adipiscing elit. Vestibulum ac diam sit amet quam vehicula elem
Monday til Friday
10:00 til 18:00

Saturday
10:00 til 15:00
Sunday – Closed
KGS HAVE CYKLER
Sølvgade 26
1307 København K